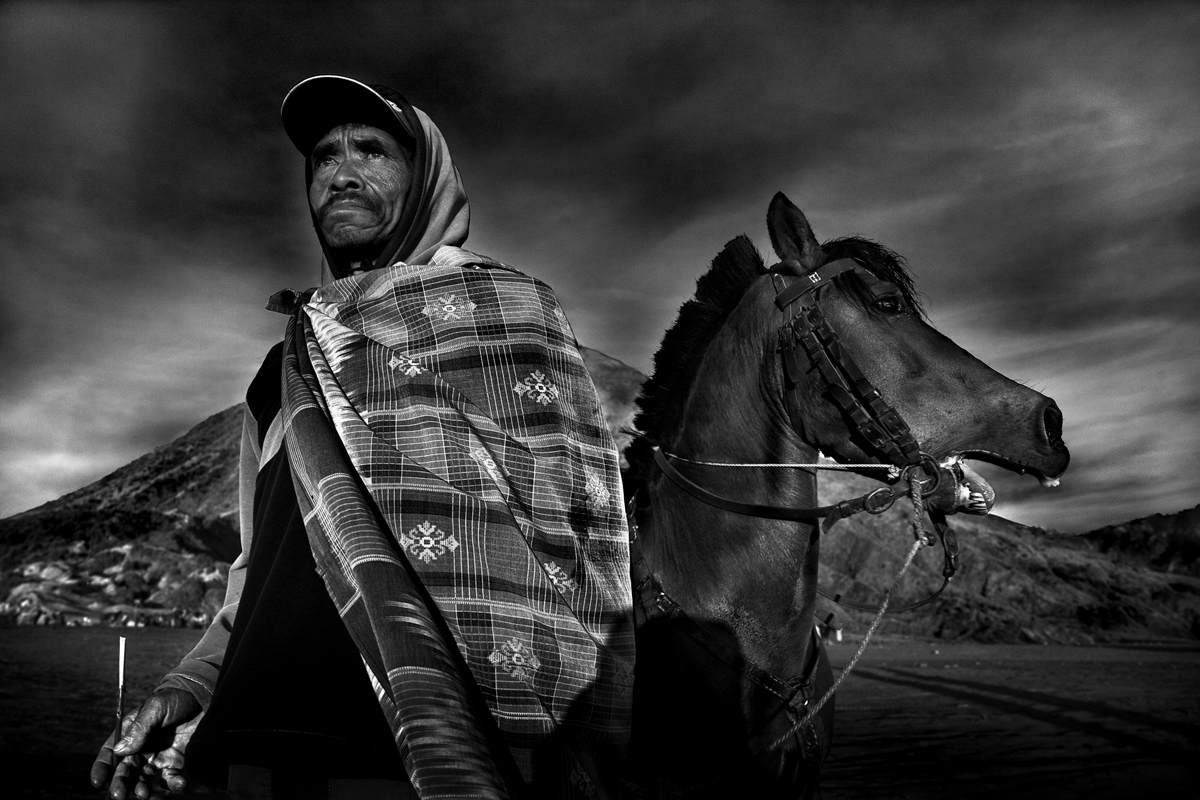 M. Lawrence - Youth Category
Title: On The Rocks
The captain of this boat must have been surprised when low tide came earlier than expected. Taken off the coast of Prince Rupert, British Columbia.
D. Wang - Youth Category
Title: Seclusion
Browsing up and down the aisles of a Cambodian free market I spotted this woman. Unlike others who were very enthusiastic about selling knockoff Rolexes to my Schoolmates, this lady sat quietly on her plastic stool. Watching, Thinking, Secluded.
Z. Hastings - Youth Category
Title: Acceptance
I took this photo while I was down in San Francisco during gay pride.
D. Wang - Youth Cateogory
Title: Family Business
This girl jumped on our boat while I was on a boat tour of the floating village near Siem Reap, Cambodia. She hoped to sell sodas to those on the boat and then quickly jump back to her own canoe where an adult, i assume her father, was waiting.
Z. Hastings - Youth Category
Title: Bay Bridge
At night time in San Francisco the light was shining luminously over the water under the Bay Bridge.
S. Nearing - Youth Category
Title: Black Sands Serenity
While vacationing in the Big Island of Hawaii, I visited a black sand beach where several sea turtles were resting. Using the zoom on my camera, I managed to capture this remarkable image. The title comes from the serene expression of the turtle.
V. Lui - Professional Category
Title: Abraham Lake Star Gazing
It was -20 degree, even colder on the frozen lake. I set up a tent, lying on the ice, watching the milky way, at this moment, I paid full respect to nature, speechless, emotional.
R. Postma - Professional Category
Title: Celestial Dance
A self portrait while standing on the frozen Blackstone River in the northern Yukon. The aurora danced for hours this night, never slowing down until the morning sunrise came and took them away. Humbling experience.
M. Glinsbockel - Professional Category
Title: Ewaso Ngiro
Ewaso Ngiro, a rural school in Mau Narok, Kenya provides educational opportunities for the community's children. Supported by Red Deer Lake School in Alberta and The Nairoshi Foundation, I was invited to spend time with the students photographing the Foundation's initiatives.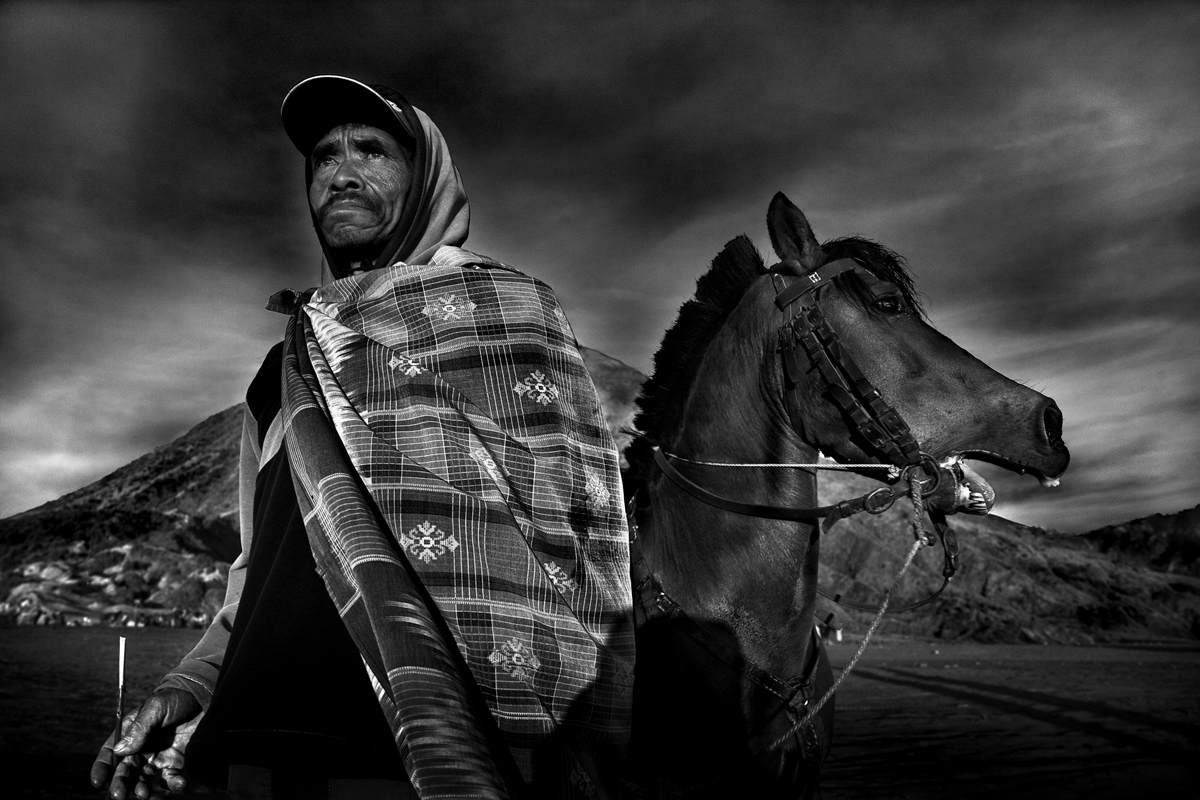 L. Louie - Professional Category
Title: Tenger Horseman
The Tenggerese are one of the few groups of Hindus left on the Island of Java. They were driven up the hills around Mt Bromo by invading Muslims in the 19th century. Now many of the men work as horseman ferrying tourists and scientists up to the caldera of the active volcano. I had chosen to walked up to the caldera when I captured this image one early morning.
N. Bullers - Professional Category
Title: NY Blue Blues
NY city intersection. So many people have asked about this photo, I thought I should answer some of the questions. No, its not done in photoshop and the blue is not added. Basically I took the photo and dropped all of the colors to black and white and then pulled back blue, I also brought back a hint of yellow to highlight the yellow cab. Ironically even the blue is lower than recorded by the camera, there is just so much blue neon lighting on this street that it just punches up like that compared to the other colors which have been dropped. I took the picture from the middle of the intersection when the light was red, handheld... I had to watch for the light to change. I walked out 3 times and got about 8 or 9 shots in total, this one I liked the best... I actually wanted the two cars leaving and entering the scene, I felt it represented what I felt as I stood there...
V. Lui - Professional Category
Title: Standing In The Waves
A lone tree is standing in the snow waves in Jasper national park.
V. Lui - Professional Category
Title: Lost In The Colours
It was absolutely a colourful sunset on the Oregon coast. Nature was showing its best, and as a photographer, what I could do was just to capture as much as I can, poeticizing and advocating the beauty of our planet.
R. Postma - Professional Category
Title: Waiting
A polar bear sits patiently in the sub arctic tundra waiting for the ice to begin forming so it may begin its yearly process of hunting seal. This was taken by remote camera along the coast of Hudson Bay, Manitoba.
M. Jalbert - Professional Category
Title: Tulipes
In the depths of a very cold winter I bought a few tulips to force spring to come earlier than planned. These are brave tulips, working their way up and through the last winter months.
A. Pearson - Professional Category
Title: Polyphylla
Photo was taken during a visit to the Rock Garden at the Auckland Botanic Gardens in 2012.
L. Lepore - Amateur Category
Title: Autumn Rain
This image represents the moment when I began to see my surroundings through the lens of the camera. I had passed by this city park countless of times and never noticed its beauty. Now, equipped with my camera I noticed the intense colours the rain produces on autumn leafs. And, seeing this through the raindrops on the windshield gave the photo an impressionist look. In order to capture what I was seeing, it was important to balance the tripod on the front seat of the car ,which turned out to be the most challenging part of producing this image.
C. Taylor - Amateur Category
Title: The Final Heat
After 45+ years of racing this might be the last time this driver twists a figure-eight. When I took this picture in Sundre I knew it was important and I hope it inspires you to check out the sport in one of the many small towns in Western Canada.
A. Sud - Amateur Category
Title: Frosty Winter Morning
In the wee hours of a mid-winter's night, I noticed that fog began to develop and made plans to head out to a local park for sunrise. By morning, the trees were covered with frost and the background was obscured by lingering fog. I spotted a herd of deer clustered around several trees and composed my frame in anticipation of their movement into the adjacent clearing. Fortunately, I was prepared as a moment later, they darted across the scene giving me the image I was hoping for.
T. Feener - Amateur Category
Title: Smoke Weaver
One of many Burmese workers we had the privilege of watching ply their trade on our visit in 2012. This man was a weaver, making beautiful skirts out of fine threads of silk and cotton.
G. Lawson - Amateur Category
Title: Abandon
For a project in Year 2 Photography, I took 3 different shots of this model for an art show at Emily Carr University of Art & Design. I enlarged and framed the first two photos but not this one. My photo shows strong emotion and is very compelling.
T. Matson - Amateur Category
Title: Cataract Glance
A young child awaits to see a volunteer surgeon to have a cataract removed. Photo taken in Ethiopia.
T. Matson - Amateur Category
Title: The Original Smile
An Elderly woman from Ethiopia smiles with her eyes and shows her laugh lines.
D. De Jesus Jr - Amateur Category
Title: Eager To Learn
Spending time in an orphanage in Uganda was an unforgettable experience and helped put perspective into my life. I sat in the back of the class and appreciated how eager these orphan kids were to learn and make friends with strangers from Canada.
J. Huyer - Amateur Category
Title: Focused Flight
The marsh land of Boundary Bay in Delta, BC is a perfect home for short-eared owls. I spent some time there in January last year, trying my best to capture photos of these fast-moving and agile birds in flight. This shot was taken just before sunset, with the owl flying directly into the golden light. The intensity of the eyes underscores the impressive hunting ability of these predators, as they can spot voles hiding in the tall grass and swoop down to capture them in an instant.
B. Lee - Amateur Category
Title: Looking Each Others
This picture took at a park in an early morning. I found the dragonfly resting & enjoying it's breakfast behind the leave. And then, I crouched on the grass & slowly moved closer. I slowly took my camera to focus to the leave & wait because I'm quite afraid I would distrubed itself. At the closest point, it turned up and looking at me; and I was looking at it through the view finder too. Time likes been frozen & we were looking at each other. I have no idea how long had been hold, and finally I took the picture & it's flied away…
H. Jones - Amateur Category
Title: Boreal Owl At -30C
This little boreal owl was seen just outside of Whitehorse early on a March morning when the temperature had fallen to -30C. It returned to this spot over a number of days, discretely feeding on the local vole population.