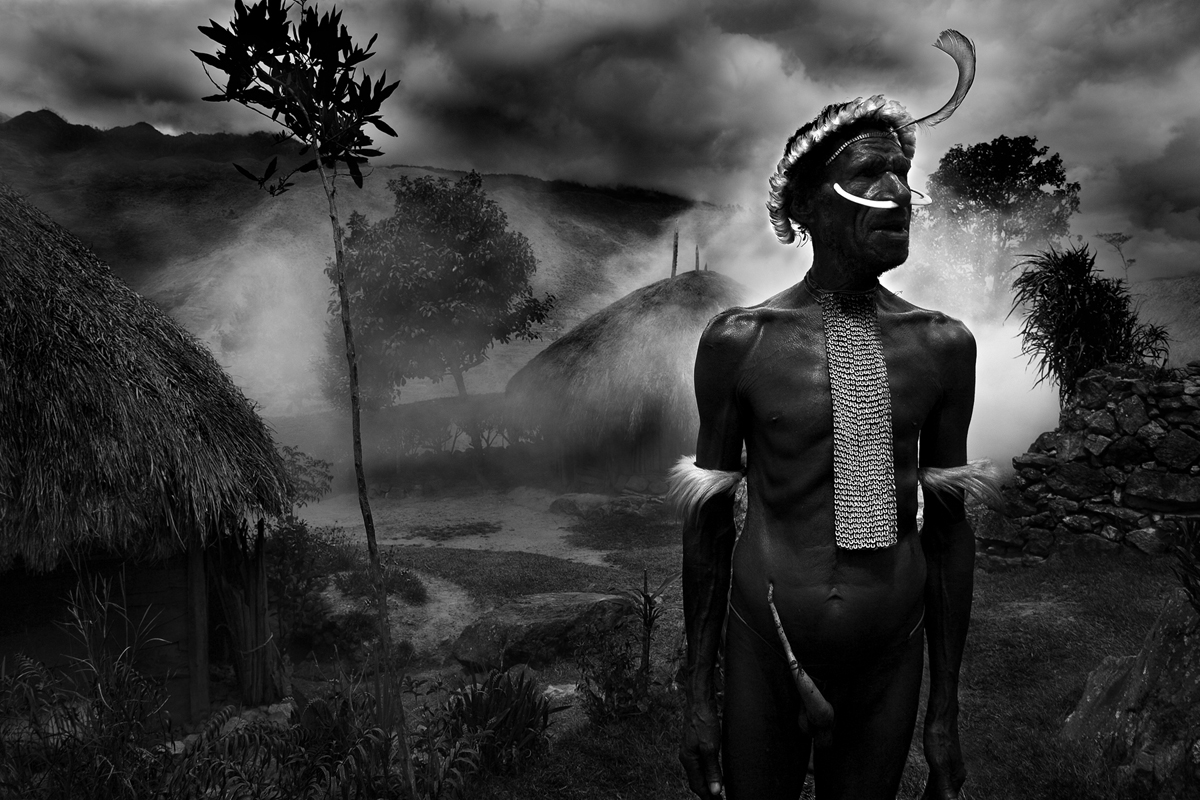 1st Place Amateur Category by Eric Camm
Title: Monks
This was some photographic luck where I was in the right place at the right time to capture these monks descending an ancient temple staircase in rural Laos. Nikon D7000, 1/160, f/6.3, ISO 320
1st Place Professional Category - Vanessa Neufeld
Title: Strike Through A Supercell
Every May for the last 3 years I have driven down to Tornado Alley to capture some amazing storms. This supercell held so much promise to drop a tornado but one small shift in the atmosphere and all that it produced was an extreme lightning show - one bolt striking just 50 feet behind me and the crew that I was chasing with. Broken Bow, Nebraska.
1st Place Youth Category - Zoe Hastings
Title: Symmetrical
At the louvre in Paris, France.
2nd Place Amateur Category - Jonathan Huyer
Title: Strength And Beauty
In the high arctic of Spitsbergen, Norway, polar bears can be found in early summer, hunting for seals on the pack ice. We were aboard a small 12-passenger ship, just 10 degrees latitude from the north pole, when we spotted this bear in the distance. The captain maneuvered carefully to the floe edge, about 100 metres from the bear, and shut off the engine. We stood on the ship's deck in complete silence, hoping that this giant predator's natural curiosity would compel it to come over for a closer look. After a few minutes of careful sniffing (no doubt picking up the tantalizing scents from the ship's kitchen), the bear decided to venture towards us. To our amazement, it walked right up to the side of the ship, and it was then that I captured the close-up shot of the claws. I particularly like how the ice crystals are interspersed with the fine fur, accented by the incredibly powerful claws. After a brief minute beside our ship, the bear moved away silently, leaving us all breathless and awestruck.
2nd Place Professional Category - Sean Caffrey
Title: Candle Light Devotion
An Ethiopian woman reading her bible by candle light on the eve of the Timkat festival. Timkat is the Ethiopian Orthodox celebration of the Epiphany and celebrates the baptism of Jesus in the Jordan River. Pilgrims clad in traditional white robes and shawls come to the city of Gondar for a spiritual reenactment of this baptism.
2nd Place Youth Category - Zoe Hastings
Title: Going Home
In Argentina there are large colonies of penguins that roam near the sea side. I snapped a photo of this penguin as it was racing back to its nest.
3rd Place Amateur Category - Ken Pride
Title: Hoot You Looking At
Captured this Great Gray Owl hunting during a late May snow storm in the Sheep River Valley, Alberta.
Photographic info: Nikon D300, 300f/4 lens with 1.4 TC, f/7.1, auto white balance, ISO 640 (630mm/ 35mm equivalent focal length.)
3rd Place Amateur Category - Shahn Torontow
Title: See Saw
Katmai National Park, Alaska. I was in the Alaskan wilderness, out to find wildlife to photograph when this curious little fellow came so close I had to back away so my camera could focus. Look closely in his eyes and you can see my image capturing his image. What an awesome moment!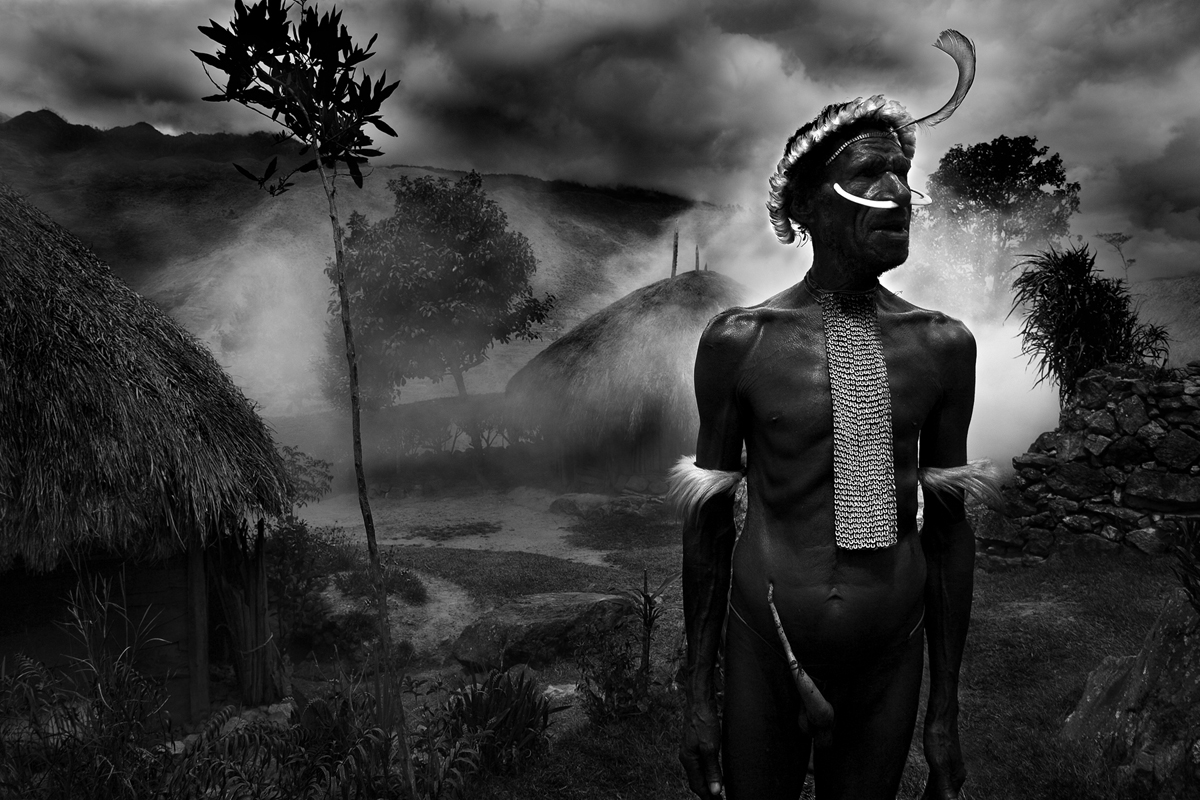 3rd Place Professional Category - Larry Louie
Title: New Guinea Man
Baliem Valley on the Island of Papua was not discovered until World War II when a Japanese fighter jet crashed there. The people in the area believed that they were the only people in the world. It took my wife and I a good 3 days of hiking and hacking through the jungle with our guide to reach the closest tribes in the area. The tribes living in the Valley were called the Dani tribes. The men still wore penis gourds and boar tusks, but has stopped cannibalism. This gentleman is the chief of his tribe with the feather decorations and the large seashell necklace which in the olden days were used as money for goods traded. This photograph was taken handheld using a Nikon D800 and a Nikon 70-200 VR lens. Focal Length: 200 mm Aperture: 2.8, Shutter Speed: 1/80th of a second, ISO: 6400, and Exposure Compensation +0.5.
3rd Place Youth Category - Zoe Hastings
Title: Contrasting Worlds
I photographed this woman outside of a train station in Barcelona Spain.